Nancy Fresco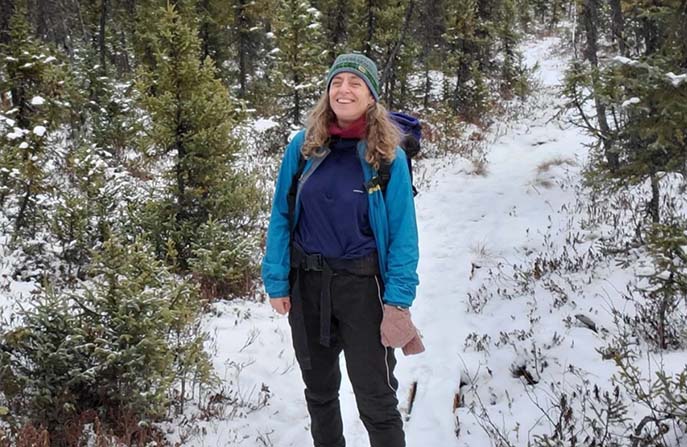 Welcome
I'm a professor, a parent, a climate change researcher, an outdoor enthusiast — and a writer. From here, you can find links to my books, my blog, selections from my academic work, and more. You can also learn about events and new and upcoming projects by joining my email list.
What's New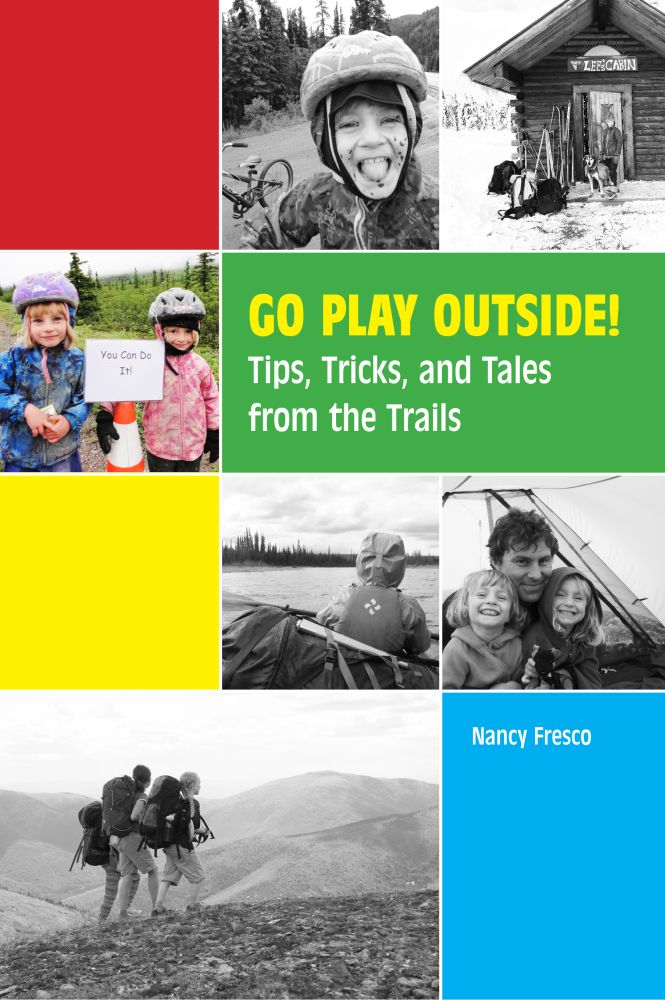 Go Play Outside!
Tips, Tricks, and Tales from the Trails
Having children doesn't mean that you can't enjoy every season in the great outdoors—even if you happen to live in the middle of Alaska. Whether you're biking eighty miles into the heart of Denali National Park, cross-country skiing to a remote cabin, or merely enjoying the mud on the banks of the Chena River in downtown Fairbanks, fun for all ages abounds, with a little preparation and the right mindset. Using a deft mixture of storytelling and practical pointers, this guidebook offers advice and encouragement to families—those who live in Alaska, as well as those in less extreme climates and locales.
Organized by the age of the young adventures, from days-old infants to independent teens, each section invites readers to learn from the humorous real-life adventures and misadventures of the author, her husband, and their twin girls. Weaving in the kids' advice in their own words, this guide covers challenges ranging from unexpected hailstorms to very-much-expected mosquitoes. Tips include everything from how to avoid moose, to how to get out in the rain, to the benefits of setting big kids free to explore. This family's enthusiastic, joyful, and often hilarious tales offer the impetus and the tools to encourage new parents—or more experienced parents, or anyone who loves kids —to go play outside.
The University of Alaska Press is a nonprofit scholarly publisher of a wide range of books focused on the far north.
This title can be purchased online directly from Chicago Press. It is also available from large online sellers such as Amazon and Barnes and Noble. Locally, it is now on shelves at several locations (see also Events and Retail Locations, below). Copies can also be obtained in Fairbanks by contacting the UA Press office directly.
Events
• UA Press Book Sale at the LARS Holiday Bazaar, Akasofu Lobby and GI Globe Room, West Ridge, UAF campus, Fairbanks, Friday December 3rd, 10:00 a.m. to 4:30 p.m. Wear your mask and come say hi.
Reviews
• Check back for links to book reviews
Retail locations
• University of Alaska Press Offices, by appointment
• Beaver Sports, Fairbanks (now available!)
• Barnes and Noble, Fairbanks and Anchorage locations (now availabe!)
• Enchanted Forest Toys, Fairbanks (now available!)
Other Projects
• Check out my blog, which includes musings on a wide range of subjects.
• Explore Jay's blog, featuring photos and descriptions of many of his adventures and journeys in Alaska's wilderness.
• Explore Alaska climate change info, maps, and web tools from my workplace at the International Arctic Research Center.
• Read this article I wrote for The Conversation summarizing statewide climate concerns.
• Check out another piece I wrote about increases in forest fire.
• My academic work can be found via Google Scholar.